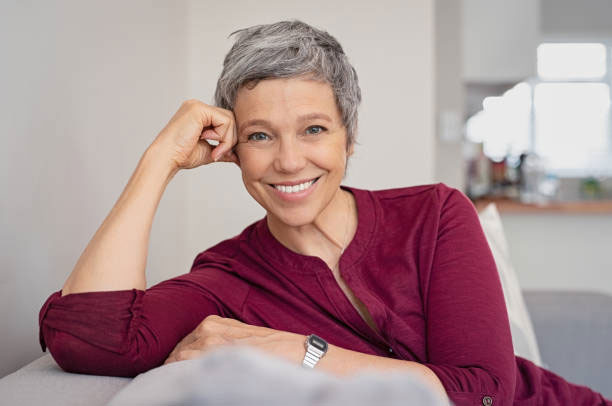 Dentures
A new smile at a price you can afford.
Dentures are the heart of the business. Whether you're in need of a full mouth restoration or it's time to replace your dentures the local Ellensburg, Washington denturist is here to provide a solution for you.
Different packages are offered for full upper and full lower dentures, depending on your needs and budget.
Custom dentures are created in-house to make the most personal look and fit for each patient.
In addition to boosting confidence, full dentures help you eat, speak, and smile naturally.
Partial Dentures (Partials)
Partial dentures replace several missing teeth and help fill gaps. Your partial dentures are custom designed for aesthetics and durability in-house for personalized fit and appearance.
Partials are perfect for improving confidence. These type of dentures also prevent surrounding teeth from shifting and let you eat and speak normally.
Same-day Dentures
At CentraL Dentures you can be fitted with a denture the same day.
Immediate, same-day dentures mean you need never go without teeth.
You'll wear "immediate" or transitional dentures right after the surgery. While you heal the denturist provides adjustments to the immediate denture and temporary liners included in our package price to keep you comfortable. Then, once your mouth has healed and the bone is resorbed, your high-quality, custom, final set of dentures is created.
This convenient service is offered at a cost-effective package price to help make your denture goals a reality.
Dental Implants
Dental implants are titanium posts that can be inserted into your jawbone. They act much like the roots of your natural teeth and can secure and stabilize a single crown, a bridge or a full arch denture or higher-end restoration.
Denture Repairs
Don't let a broken or damaged denture slow you down. Your local denturist offers fast, convenient, and affordable denture repairs while you wait.
Whether it's cracked acrylic, a broken tooth, or another denture emergency, Central Dentures has a quick and effective solution. Repairs are made on-site so that you can go on with your day.
Denture Relines
An ill-fitting or loose denture is uncomfortable and makes it hard to eat or speak. The denturist at Central Dentures offers same-day relines for a better fit. Denture relines are fast, affordable, and performed in-house
As your mouth shape changes and your dentures wear with time, your teeth replacement may lose its grip. However, a simple denture reshaping drastically improves the fit, form, and function.
Sleep Apnea
Sleep apnea is a potentially serious sleep disorder in which breathing repeatedly stops and starts. If you snore loudly and feel tired even after a full night's sleep, you might have sleep apnea.
Treatment can ease your symptoms and might help prevent heart problems and other complications.
Night Guards
A removable, custom-fitted plastic appliance that fits between the upper and lower teeth to prevent them from grinding against each other.
Bleach Trays
Are you seeing less and less of your pearly whites? The fading brightness of your teeth happens. Fortunately, you've got options. A popular, affordable, and effective treatment of teeth whitening is custom teeth whitening trays.